Bangkok, the capital of Thailand, is one of the biggest and most vibrant cities in Southeast Asia. The city also known as the City of Angels and Venice of the East has many possibilities for sightseeing, shopping, eating, nightclubbing or just relaxing.
Attractions in Bangkok
Bangkok is big and there are plenty attractions for a traveller of any taste. Check Top 10 Attractions that are really worth to visit in Bangkok.
Grand Palace and Wat Phra Kaew
The Grand Palace is one of the most popular tourist attractions in Thailand and a must-see site in Bangkok. The Grand Palace is an impressive complex of buildings located in the old city of Bangkok. The palace was an official residence of the Thai Kings for 150 years. Today the Grand Palace is used for royal ceremonies and other official functions. 
Wat Phra Kaew, the Temple of the Emerald Buddha, is regarded as the most important and sacred Buddhist temple in Thailand. The Emerald Buddha, the highly revered Buddha image, is housed in Wat Phra Kaew. The whole complex is usually full of tourists but it's still an amazing place to visit.
There are more than 400 Thai temples or wats situated all around Bangkok. The most popular temples that you must see while visiting Bangkok are Wat Phra Kaew (Temple of the Emerald Buddha), Wat Pho (Temple of the Reclining Buddha) and Wat Arun (Temple of Dawn).
These three temples are the most popular and most visited temples in Bangkok. If you are planning to stay in Bangkok longer, consider visiting other temples from the list of the most impressive temples in Bangkok.
Chinatown (Yaowarat)
Chinatown, often referred as Yaowarat, is one of the most authentic spots in Bangkok. It's a colourful and exotic area lying along Yaowarat Road, with tiny lanes and narrow alleyways, full of market stalls and small shops. 
You can find peaceful green spots for relaxing even in such a chaotic city that Bangkok is. Visit one of the Parks in Bangkok and you will find a place for breathing fresh air or joining outdoor activities with locals.
If you like seeing animals, Bangkok gives you opportunities to see elephants, tigers, crocodiles, snakes and even sharks. In Bangkok you can find a traditional Dusit Zoo, aquariums of SEA LIFE Bangkok Ocean World, interactive zoo Safari World, the largest in the world Samut Prakan Crocodile Farm and snake shows at Snake Farm.
For more information about the places to meet animals in Bangkok check here: Zoos, Animal Parks and Aquariums in Bangkok.
If you like art, visit one of art galleries in Bangkok, like Bangkok Art and Culture Centre (BACC) and The National Gallery. If you're fond of history, outdoor museum Ancient Siam and The Erawan Museum with its ancient treasures should be your bet. None of these are your interests? Head to Art in Paradise or Madame Tussauds museum and you will have lots of fun while taking wonderful photos with creative 3D paintings or worldwide known celebrities.
For more information about the galleries and museums in Thai capital check here: Museums and Galleries in Bangkok.
Things to Do in Bangkok
Siam Niramit Show is a must-see performance in Thailand as it presents Thailand's history and culture in breathtaking theatrical performance. You will love the show presented by over 100 performers in colorful costumes on the world's highest stage (proscenium). 
Booking a discounted ticket online gives you an opportunity to enjoy this show cheaper than buying it at the door.
Bangkok has plenty of family-friendly attractions. You can easily spend a day with your kids in one of Bangkok's amusement parks as visiting them is a really fun thing to do. Choose Dinosaur Planet, Siam Park City or Dream World and have fun!

Muay Thai Live is a spectacular live stage show of martial arts in Bangkok. The story of the show is based on traditional Thai boxing and is a perfect mix of ancient culture, drama, incredible fighting skills, acrobatics, impressive martial arts and even sword fighting. After the show you can stay and enjoy the real fights.
Watch a fantastic Muay Thai show at Asiatique the Riverfront in Bangkok for less by booking your Muay Thai Live: The Legend Lives show tickets online.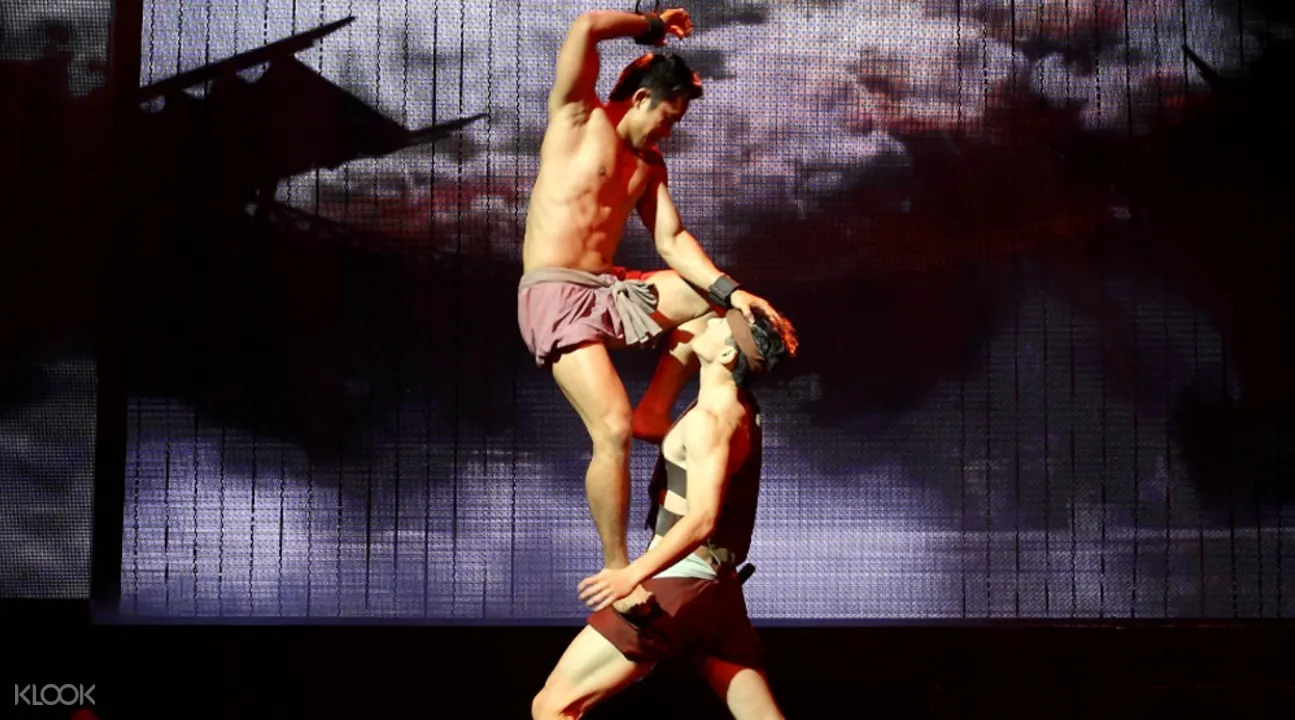 Exciting real Muay Thai fights in Bangkok can be witnessed at one of the oldest and greatest boxing stadiums in Thailand. Rajadamnern Stadium is a perfect place to experience one of Thailand's most exciting traditions as it's very popular with locals and tourists. You will have an opportunity to see 9 different Muay Thai matches in one evening. Be prepared to cheer and roar with the crowd of locals for approximately 4 hours.
Join the crowd and watch Muay Thai matches for less – book your Muay Thai Match at Rajadamnern Stadium tickets online.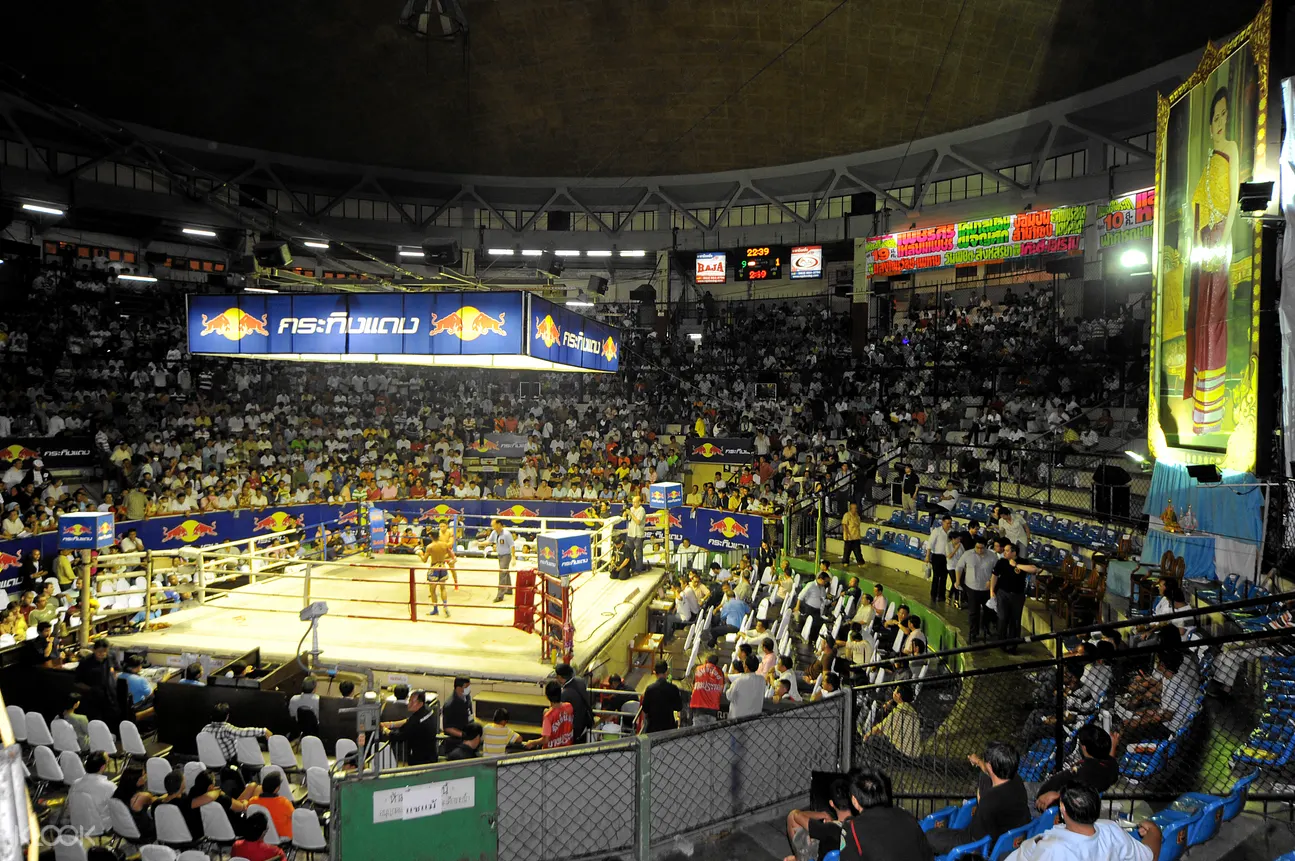 Like everywhere in Thailand, finding a place to get a massage in Bangkok is easy. You will find plenty of cheap massage parlours and luxury spas - just choose the most suitable for your budget.
Health Land Spa is one of the most popular spas in Bangkok offering premium quality at great rates. There are 7 branches spread out all over Bangkok, so you can pick the most convenient for you. Book your visit to Health Land Spa online and you will get an access to one of the best Health Spas in Bangkok that provide top class services without breaking the bank.
Shopping in Bangkok
There are many shopping options for your choice in Bangkok - from huge, modern, air-conditioned malls, to the famous buzzing street markets. You can always head to one of the biggest in the world Chatuchak Weekend Market or you can opt for more local shopping experience and visit Bangkok's night markets and floating Markets around Bangkok.
Chatuchak Weekend Market, also called Jatujak Market, is one of the largest weekend markets in the world, covering an area of 27 acres. The market is divided into 27 sections and contains more than 15,000 stalls selling various goods for local prices. Chatuchak Weekend Market is very popular between Thais and tourists, attracting over 200,000 visitors each day on the weekends. Almost everything can be found at the market and it's the best place in Bangkok for buying your gifts.
For local shopping experience you should head to one of Bangkok's night markets.
Thailand's floating markets are called "talat nam". They are the most photographed attractions in the country. Going to floating markets is well worth putting on your list of things to do in Thailand. There are few Floating Markets around Bangkok that can be visited on weekends.
If you love shopping in style, Bangkok has a huge selection of Shopping Malls where you can find finest fashion stores, global brands, speciality stores and all kinds of luxury designer lifestyle goods.
And don't forget, in Thailand shopping always comes with eating so you will never be short of the options to try some local delicacies while shopping. Pier 21 Food Court at Terminal 21 is the best place to eat cheap while shopping in Bangkok. 
Nightlife in Bangkok
Bangkok's nightlife is one of the main reasons why people like visiting the capital of Thailand. Nightlife here is varied and unforgettable as everyone can find something for their own taste.
Khao San Road
Khao San Road is a small street and the historical centre of the tourist area that is located near the old city of Bangkok. Khao San Road is the most concentrated tourist area in Thailand where travellers from every corner of the world meet to discuss their travels or just to party. During the night Khao San Road comes alive when tourists fill up the street and its numerous restaurants and bars.
Sightseeing, shopping and relaxing is not for you?..
Bangkok is well known for its entertainment nightlife and go-go bars. There are three main red light districts in Bangkok: Soi Cowboy, Nana Plaza and Patpong.

Visiting ladyboy cabaret show in Thailand is a unique experience. Ladyboy cabaret venues can be found in all touristy destinations like Phuket, Koh Samui, Pattaya and Bangkok is not an exception. Ladyboy cabaret shows are colorful music and dance performances performed by talented transgender artists and they are really fun to watch.
The most famous ladyboy cabaret shows in Bangkok are Calypso Cabaret, Playhouse Magical Cabaret and Golden Dome Cabaret Show.
More about ladyboy cabaret shows in Thai capital read here: Ladyboy Cabaret Shows in Bangkok.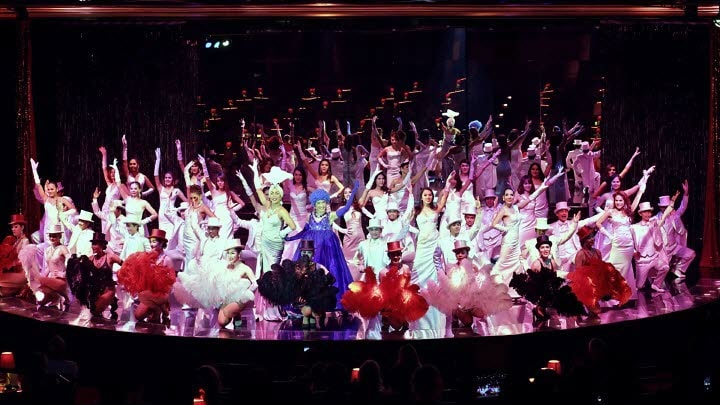 You will never be short of options for eating in Bangkok. Here you can find reviews of places to eat in Bangkok.
If you are new to Thailand, don't forget to check Thai Food Dishes You Must Try and Amazing Fruits You Should Try in Thailand!
Ordering Thai Food looks like a challenge for you? Read our Thai Street Food Guide: How to Order Noodle in Thailand and you will surprise locals with your knowledge in this area. 
You should choose Hotel in Sukhumvit area if you want to stay in central location which is well connected with all important areas of the city by public transportation. There are plenty of attractions, restaurants, shopping malls and entertainment spots in the area. Find your place to stay in Sukhumvit area here: Hotels in Sukhumvit.
Another popular area to stay in Bangkok is Khao San Road neighborhood. You can find many budget accomodations in the area, just check  Hotels in Khao San Road.
For more places to stay in Bangkok check Hotels in Bangkok on Booking.com or  Hotels in Bangkok on Agoda.com.
Bangkok is served by three rapid transit systems: the elevated BTS Skytrain, the underground MRT (Metro) and the Airport Rail Link. The network of public transport is supplemented with Public Bus making it possible to reach more distant areas of the city. For more exotic way to travel around Bangkok choose Canal Boat Service.
How to use public transportation in Bangkok, read here: Public Transportation in Bangkok - Detailed Guide. 
Airports
There are two international airports in Bangkok - Suvarnabhumi Airport (BKK) and Don Mueang International Airport (DMK).
Suvarnabhumi Airport (BKK) is Thailand's main travel hub that is mostly used for long-haul and full-service flights to Bangkok.
Don Mueang International Airport (DMK) is Bangkok's second airport well connected with all Thailand regions and other Southeast Asian countries by low-cost carriers.
Bus Stations
There are 3 bus terminals in Bangkok and you need to choose one depending on your desired destination.
Bangkok Eastern (Ekkamai) Bus Terminal is serviced by buses and minivans running to destinations in Eastern Thailand such as Rayong, Chonburi, Trat, Chanthaburi and tourist destinations such as Pattaya, Sriracha, Sattahip, Koh Chang or Koh Samet.
From Bangkok Northern (Morchit) Bus Terminal buses and minivans depart to the destinations in Northern Thailand (Chiang Mai, Sukhothai, Chiang Rai), Northeast Thailand and few other central and eastern destinations such as Ayutthaya, Lopburi, Chonburi (including Pattaya), Trat (including Koh Chang), etc. Minivans leave from Mochit Van Terminal.
From Bangkok Southern (Sai Tai Mai) Bus Terminal buses and minivans depart to the destinations in Southern Thailand (Phuket, Krabi, Hua Hin, Surat Thani) and Central Thailand (Kanchanaburi, Samut Songkhram).
Railway Stations
Bangkok Railway Station (Hua Lamphong) is the main railway station for traveling domestically from Bangkok to the rest of the country. All Thailand's train lines depart from or arrive at Bangkok Railway Station, except of one line. The line going to and from Kanchanaburi and the River Kwai starts and ends at Thonburi Railway Station (Bangkok Noi) which is located on the other side of the Chao Phraya River.
You will find more useful tips on using Bangkok's transport in our list of articles related to Bangkok Transport.
Between November and May the weather is mostly dry with little rain expected for much of this time. The dry season in Bangkok is broken up into the periods of cool season (November to February) and hot season (March to May), when it is not unusual for the temperature to reach up to 40°C.
Wet season in Bangkok is from May to November. The rain usually comes in the form of short showers, lasting an hour or two. As the rainy season progresses, the rain can become heavier and more constant, traditionally reaching peak levels in August and September.
Cool season lasting from November to February is the best time to visit Bangkok.
For more detailed information about the weather in Bangkok check here: Weather in Bangkok.
Time in Bangkok
Bangkok and all Thailand is in the UTC+7 time zone.