Bangkok has plenty of family-friendly attractions. You can easily spend a day with your kids in one of Bangkok theme parks as visiting them is a really fun thing to do. What is the best amusement park in Bangkok?
Siam Park City
Siam Park City is a longest running amusement park in Bangkok. This Bangkok theme park is the largest in Thailand which is very popular with locals and tourists. You can spend full day at Siam Park City as it contains many fantastic rides divided into five zones. The largest wave pool in the world can be found here as well. If you're a fan of thrill rides and water slides, Siam Park City is a place you shouldn't miss while visiting Bangkok.
Booking your Siam Park City tickets online in advance and enjoy a world of fun and adventure in Bangkok.
  
Dream World
If you are willing to spend a day of thrilling rides and adventure, you should visit Bangkok theme park Dream World. This amusement park offers a wide range of exciting rides, from family-friendly attractions to the adrenaline-pumped ones. At Dream World you will also see Seven Wonders of the World and meet your favourite fairy-tale characters like Cinderella. This amusement park is Bangkok's answer to Disneyland!
Book your Dream World's discounted tickets online here: Dream World discounted tickets.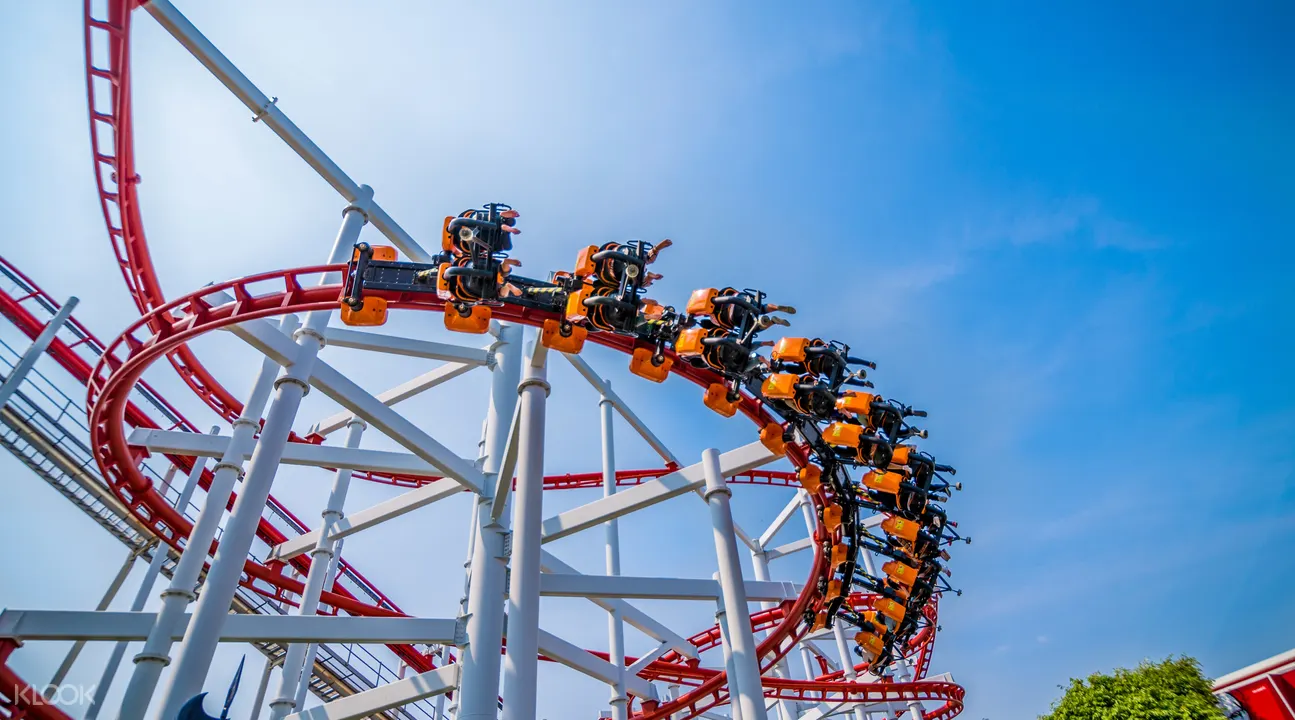 Dinosaur Planet Bangkok
Dinosaur Planet was an amusement park in Bangkok which was located at the EmSphere of the EM District in Bangkok's Sukhumvit area. The park is divided into 8 zones: Dinosaur District, Stars of Dino, Dino Eye (over 50 metres high Ferris wheel), 4D Deep-World, The Great Volcano & the Extinction Live Show, Raptor X-Treme, Dino Farm and 7D Amazing Park. Dinosaur Planet amusement park is fun and suitable for all ages.
Sadly, this Bangkok amusement park was recently closed permanently.
For more detailed information about this amusement park check here: Dinosaur Planet Bangkok.
Where to Stay in Bangkok
You should choose Hotel in Sukhumvit area if you want to stay in central location which is well connected with all important areas of the city by public transportation. If you will be staying in Sukhumvit, Dinosaur Planet will be nearby and it will be easy to arrange transfers to two other amusement parks as they are out of the city. There are also plenty of attractions, restaurants, shopping malls and entertainment spots in the area so you won't be bored on weekends too. Find your place to stay in Sukhumvit area here: Hotels in Sukhumvit.
What is the best area to stay in Bangkok if the itinerary of your trip includes various activities? The answer can be found here: Where to Stay in Bangkok - Guide to Bangkok Best Areas.