Bankoke rasite daug pramogų skirtų visai šeimai. Galite puikiai praleisti visą dieną viename iš Bankoko pramogų parkų, kadangi juose laikytis tikrai yra smagus užsiėmimas, ne tik vaikams, bet ir suaugusiems.
Siam Park City
Siam Park City yra ilgiausiai veikiantis Bankoko pramogų parkas. Didžiausias Tailando teminis parkas yra populiarus tarp vietos gyventojų ir turistų. Siam Park City parke laisvai galite praleisti visą dieną, nes čia yra daug puikių atrakcionų, suskirstytų į penkias zonas. Didžiausias pasaulyje banguojantis baseinas veikia taip pat būtent čia. Jei esate pašėlusių pasivažinėjimų atrakcionais ar smagių nusileidimų vandeniu gerbėjai, Siam Park City yra būtent ta vieta, kurios neturėtumėte praleisti lankydamiesi Bankoke.
Užsisakykite savo Siam Park City bilietus internetu iš anksto ir pasimėgaukite šio Bankoko parko siūlomomis linksmybėmis ir nuotykiais pigiau.
  
Dream World
Jei norite praleisti pilną įspūdingų pasivažinėjimų ir nuotykių dieną dieną Bankoke, turėtumėte apsilankyti Dream World pramogų parke. Šis pramogų parkas siūlo įvairius įdomius atrakcionus, nuo tinkamų visai šeimai pasivažinėjimų iki atrakcionų adrenalino fanatikams. Dream World pramogų parke taip pat pamatysite septynis pasaulio stebuklus ir susitiksite su mėgstamais pasakų personažais, tokiais kaip Pelenė. Šis atrakcionų parkas yra Bankoko atsakymas Disneilendui!
Planuodami apsilankymą Dream World galite gerokai sutaupyti, jei užsisakysite bilietus į šį pramogų parką internetu čia: Dream World bilietai su nuolaida.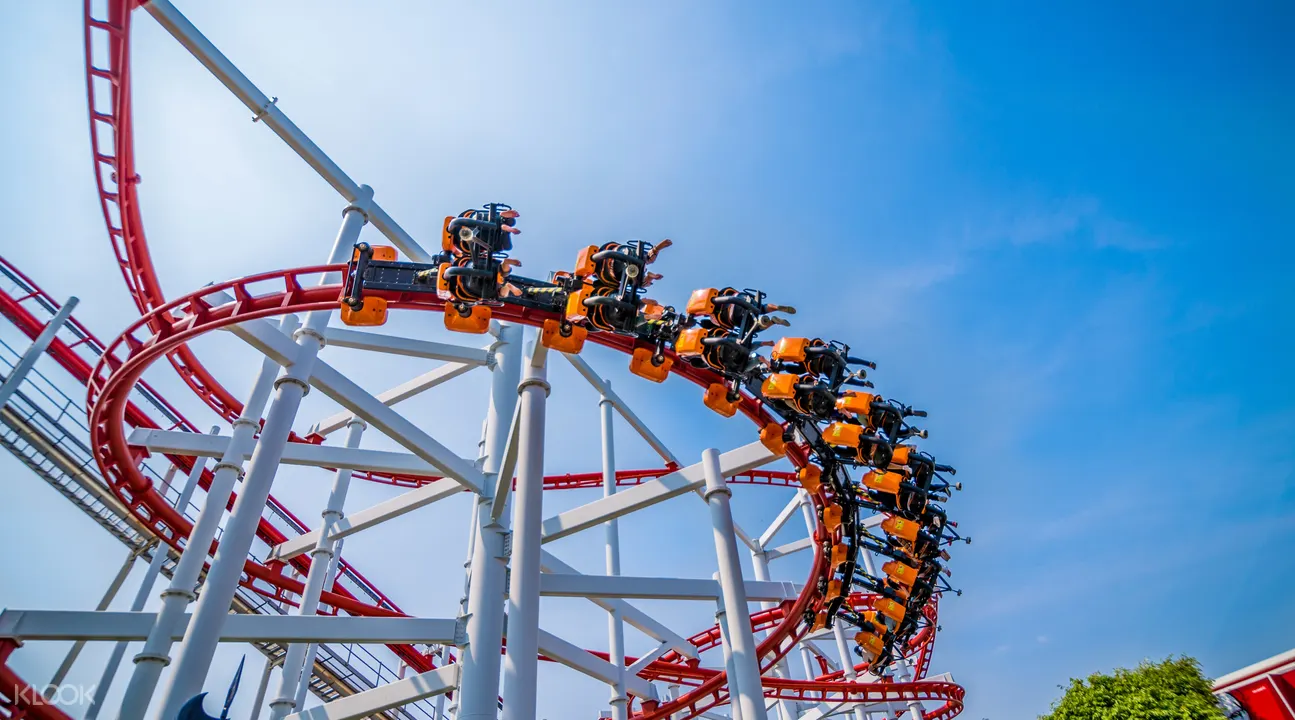 Pororo AquaPark
Pororo AquaPark yra naujausias vandens parkas Bankoke. Įkurtas šeštame Central Plaza Bangna prekybos centro aukšte patogiame Bankoko rajone, šis vandens parkas pakankamai nesudėtingai pasiekiamas viešuoju transportu. Vandens parko linksmybės vyksta daugiau nei 10000 kv. m plote, kur jūsų ir jūsų šeimos laukia 600 metrų ilgio Pororo tuneline  čiuožykla, pasiplaukiojimas Pororo upe, besitęsiančia 400 metrų, įspūdinga čiuožykla Tong Tong's Magic Slide ir dar daugybė kitų vandens atrakcionų.
Pororo AquaPark bilietus su nuolaida užsisakykite internetu čia: Pororo AquaPark bilietai Bankoke.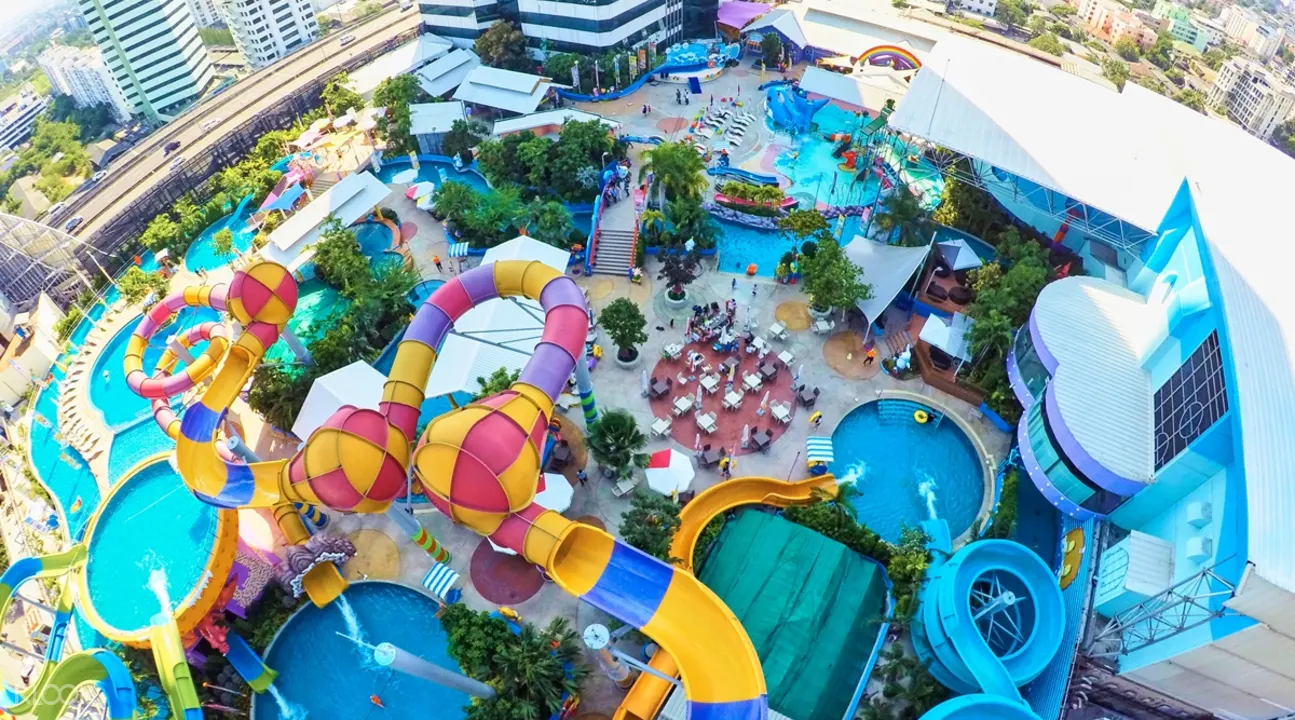 KidZania Bangkok
KidZania Bangkok yra miniatiūrinis miestas, kuriame vaikai gali išbandyti įvairias specialybes. Lankydamiesi KidZania Bangkok jūsų vaikai gali patirti, ką reiškia būti suaugusiais ir tuo pačiu metu gerai pasilinksminti. Šiame Bankoko pramogų parke vaikai gali išbandyti daugiau nei 70 užsiėmimų, nuo maisto gaminimo iki gaisrų gesinimo. Už kiekvieną atliktą užduotį vaikai uždirba pinigus, kuriuos gali išleisti apsipirkimui. Pilna linksmybių diena KidZania Bangkok jūsų vaikams ne tik leis gerai praleisti laiką, bet ir suteiks vertingos patirties.
KidZania Bangkok bilietus su nuolaida galite įsigyti internetu čia: [SALE] KidZania Bangkok.
LINE Village
LINE Village Bankoke yra pirmasis pasaulyje LINE tematikos pramogų parkas, kur atgyja visi mėgiamiausi LINE personažai. Apsilankę LINE Village, čia sutiksite iš virtualaus pasaulio persikėlusius žmogaus dydžio LINE personažus, tokius kaip Brown, Cony ir kiti. Šiame Bankoko pramogų parke galėsite tyrinėti įsivaizduojamą virtualų LINE Village pasaulį, šia tematika įrengtuose 23 skirtinguose kambariuose, kuriuose jūsų ir jūsų vaikų laukia daug smagių foto galimybių.
LINE Village bilietus su nuolaida galite užsisakyti internetu čia: LINE Village Bangkok bilietai.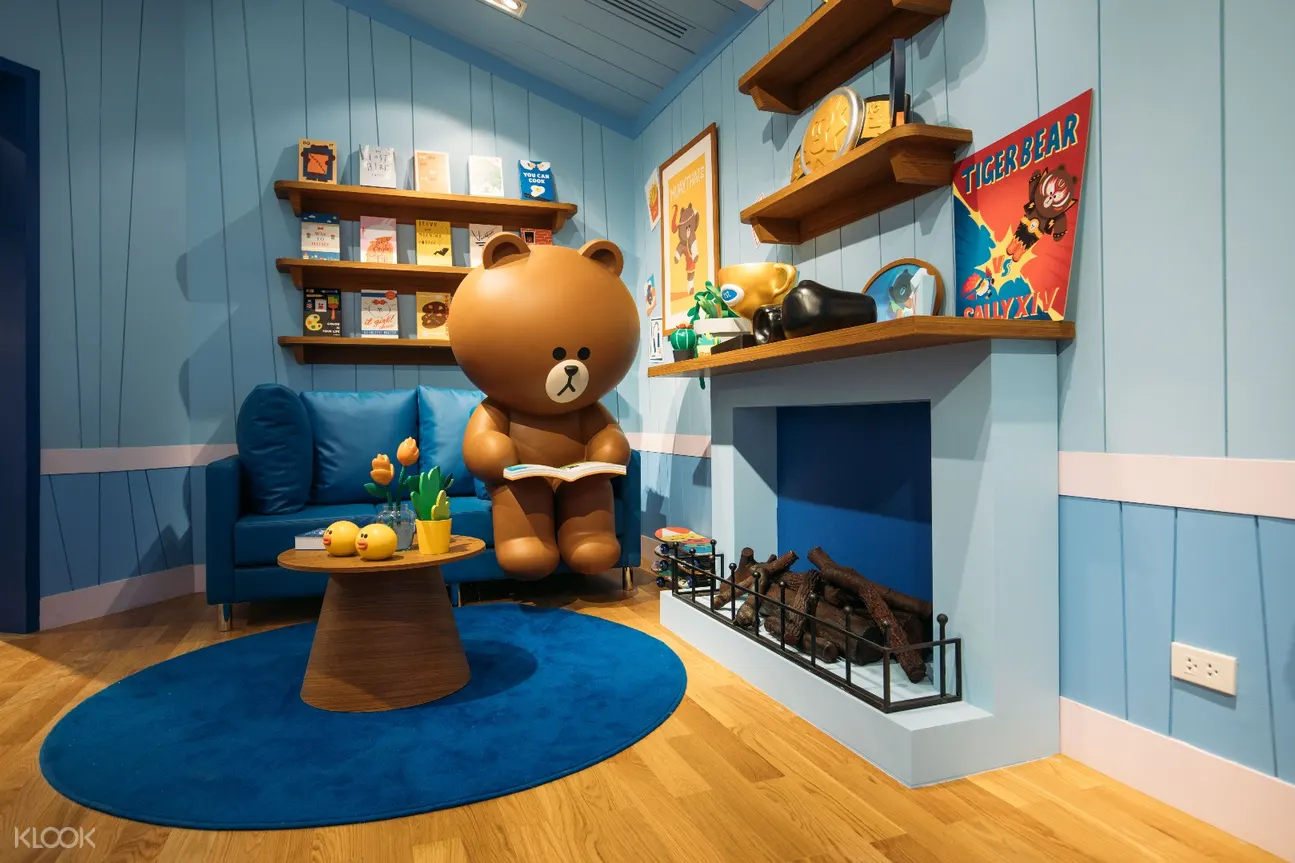 Dinosaur Planet
Dinosaur Planet yra dinozaurų tematikos pramogų parkas, įsikūręs vadinamo EM District rajono EmSphere dalyje, Bankoko Sukhumvit rajone. Parkas padalintas į 8 zonas: Dinosaur District, Stars of Dino, Dino Eye (daugiau nei 50 metrų aukščio apžvalgos ratas), 4D Deep-World, The Great Volcano & the Extinction Live Show, Raptor X-Treme, Dino Farm ir 7D Amazing Park. Šis pramogų parkas visai smagus ir tinkamas įvairaus amžiaus žmonėms.
Daugiau informacijos apie šį pramogų parko rasite čia: Dinosaur Planet Bankoke.
Deja, bet šis Bankoko pramogų parkas jau visam laikui uždarytas.
Kur apsistoti Bankoke
Turėtumėte rinktis Viešbutį Sukhumvit rajone jei norite apsistoti miesto centre, iš kur viešuoju transportu lengvai pasiekiami visi svarbiausi miesto rajonai. Apsistojus čia Dinosaur Planet bus visai šalia, o į kitus du pramogų parkus bus nesudėtinga susiorganizuoti pervežimus, kuriuos galima įsigyti kartu su bilietais. Šiame rajone taip pat yra daug lankytinų vietų, restoranų, prekybos centrų ir įvairiausias pramogas siūlančių vietų. Viešbutį Sukhumvit rajone rasite čia: Viešbučiai Sukhumvit rajone.
Daugiau vietų, kur apsistoti Bankoke rasite čia: Bankoko viešbučiai Booking.com or Bankoko viešbučiai Agoda.com.